Jeff Hilliard is an independent filmmaker and artist most known for his satirical songs, both acting and directing in his award-winning music videos. His videos have garnished millions of views and cross-promotion by Steve-O, Russell Brand, Charlie Sheen, and Tommy Lee.
...I came up with a "Consensual" concept many years ago from a TV pilot I wrote that never was made. My cinematographer John Orphan was working for a Director named Joey Danger and he showed John a reference of one of my videos for the project they were working on working on. John told him that he had shot that video and Joey told him that he was a fan of mine and wrote a character in a film he was trying to make so John introduced us. Joey and I became friends and he asked me what I was trying to do next, and I sent him the song Consensual and he loved it. I pitched him an idea and he was into it, we agreed to collaborate with each other and that's how we made it. Joey is a brilliant special effects artists and also an award-winning Director so we joined forces to make Consensual.

HOW DID YOU BECOME A MUSIC VIDEO PRODUCER, AND WHAT WERE YOUR INITIAL MOTIVATIONS
Many years ago I was making videos and I got to meet the band Chevelle well. They asked me to make them a music video, so I hired two friends to produce and direct it. I came up with the concept and acted in it, it's called "I Get It" the video premiered on MTV2 and I was told it was one of the most played music videos that year. They let me make a follow up music video for called "The Fad" which was a continuation from the character in "I Get It." This is how I learned how to make music videos.
WHAT POTENTIAL DO YOU SEE IN AUDIO-VISUAL FESTIVALS, AND WHAT MORE WOULD YOU LIKE TO GET FROM THEM?
I think they're great for exposing work to new people and also for networking winning awards at festivals does help elevate yourself as an artist.
YOUR VIDEOS HAVE WON THE LIKES OF STEVE-O, RUSSELL BRAND, CHARLIE SHEEN, AND TOMMY LEE. WHO ELSE WOULD YOU LIKE TO SHARE YOUR ART WITH ON YOUR JOURNEY?
Those are some of the notable people over the years that have shared my work on their social media over the years. I wish anyone and everyone would discover my work and share it with their friends and family.
What were the most challenging aspects on your journey to the level of success you've achieved today, and what advice would you give to budding artists?
Well, my only really good skill I have is coming up with original concepts and getting talented people to participate in helping me create it. I've turn all of this with no record label or studio helping me so I don't know how that world works. The most challenging part of my journey is finding resources to make the songs and music videos. I haven't really figured out the business of what I'm doing. The only advice I would give anybody is find a creative way to make money with your skill set. I'm still trying to figure it out.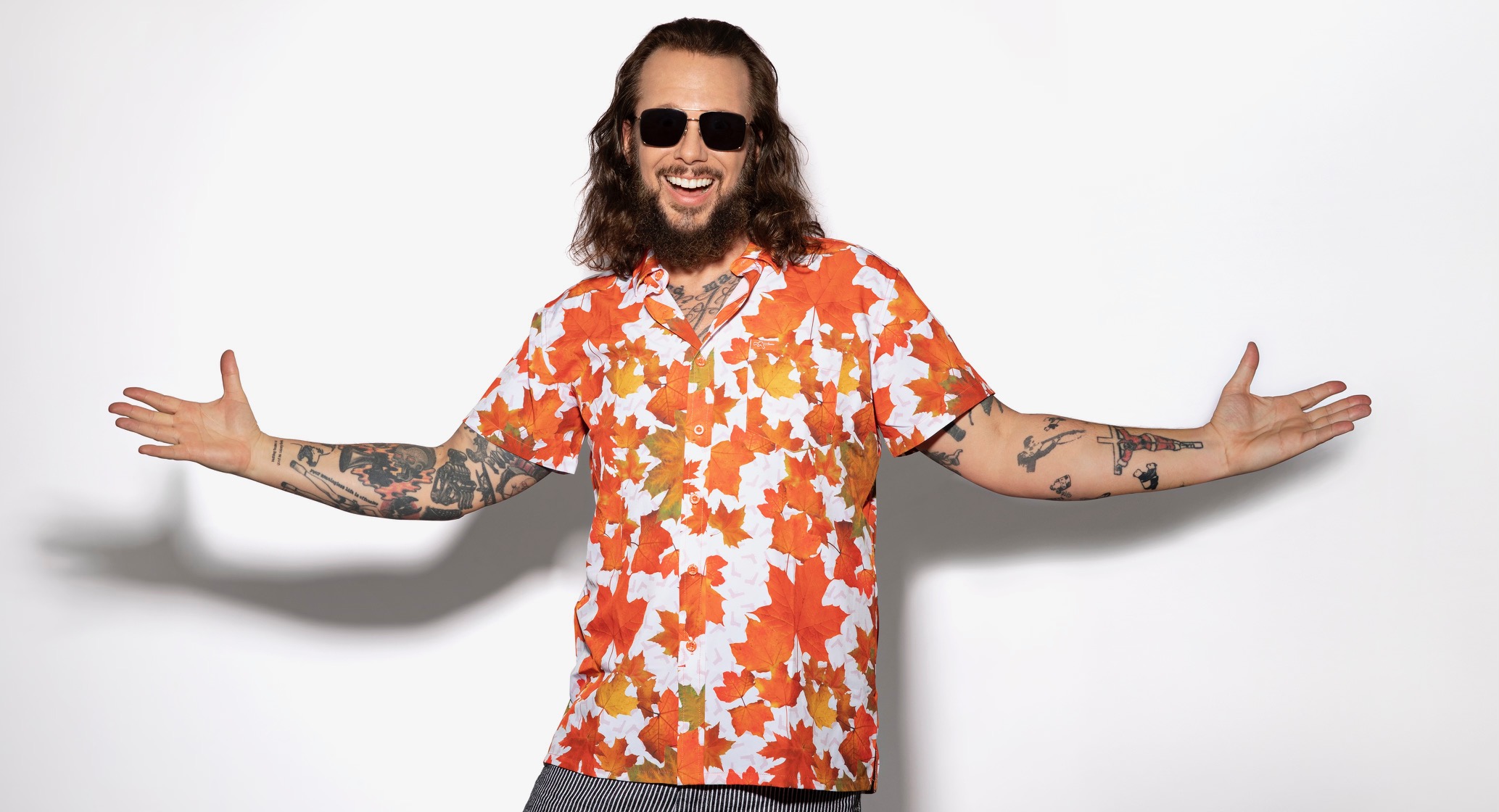 WHAT IS THE MOST AMUSING OR MEMORABLE EXPERIENCE YOU'VE HAD IN YOUR MUSIC CAREER SO FAR?
Too many to list, um a couple come to mind I was at an afternoon party and my friend showed Mike Tyson, one of my music videos and he was dancing and singing along to it he told me, "This is the fucking jam!" it was a very wild moment, because as a kid, I grow up being such a fan of him as a boxer. Another experience. I got to go over to Charlie Sheen's house during his tiger blood era for a football party. A friend of mine showed him two of my music videos and he busted out the door and told me. "Where did you learn how to move like that? You are fucking epic man!" He then asked me if he could tweet my music video the good life.
... and here is the song CONSENSUAL
WHAT IS YOUR OPINION ON SOCIAL NETWORKS? WHAT DO THEY HELP AND WHAT DO THEY TAKE AWAY FROM ARTISTS?
Social media helps people like myself who are independent artists develop a Fanbase. Before social media, it was virtually impossible to get people to see your work.
YOUR WORK HAS A UNIQUE VISUAL STYLE. HOW DO YOU GO ABOUT DEVELOPING THE VISUAL AESTHETICS FOR YOUR MUSIC VIDEOS?
Well I am somewhat a visual art nerd. I don't know how to describe my art direction… It will come from the character's story that I'm trying to tell.
EMVA 2023